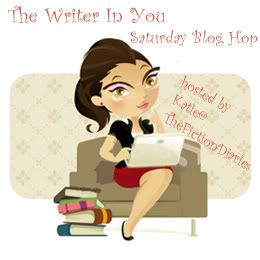 ((I am late...but better late than never!))
When did you know you wanted to be a writer? Did you share it with people or keep it to yourself?
I have wanted to be a storyteller since I was a kid. I can remember writing a story in the 4th grade about the ocean and fish. That story was picked as the "story of the month" and was published in the school newspaper. I worked hard and felt like a superstar. My mother always supported me. She is actually the best storyteller I know.
During my teenage years I was obsessed with writing poetry and in my online diary (which I have printed in a binder and hidden in my closet). I thought of it as a hobby and therapy. I was able to write about truth, love, and my life. At that point, I wrote in secrecy. I was too embarrassed to let anyone read anything. In college, I took a break from writing daily and focused more on passing my classes and learning the business world. Not sure where I lost my desire to write stories.

In the beginning of 2011, I was inspired to pick it up again. I had read so many articles about people who self-publishing after being rejected from the top 6. I knew that even if I were rejected by publishing houses that I could still have my book distributed on amazon for the world to read. I knew that I wanted to start writing again and started working on the idea of "After the Woods" the very next day. I have been sharing my desire to write with people ever since.
For the past year, I have been writing religiously. I am very new to the literary world and have lots to learn. I have met so many wonderful people on this journey. The good news is...I will be professionally published by Curiosity Quills this year!!! How cool is that?
I am happy that I decided to start writing again. If I wouldn't have.... then I would not have even written this post.